The rivers and streams on Earth transport thousands of tons of solid waste every year, mostly mismanaged post-consumer plastic packaging, and discharge this into the ocean. This makes South Africa one of the planet's major polluters of the ocean with plastic waste (Jambeck et al, 2015), which causes significant harm to many species of marine and birdlife and potentially human health. 
The main causes of this ocean pollution from land are society's addiction to single-use plastic, an epidemic of littering and dumping behaviours, poor service delivery in informal settlements and lack of incentives to recover waste materials after consumption. 
Monitoring of strategic points in rivers and water courses with the Ocean Eye is an important part of a comprehensive strategy to end mismanaged waste from entering our oceans. By improving our understanding of what drives major plastic pollution events in our rivers, and under what social and environmental circumstances these events occur, we can lobby for and implement strategies to deal with the issues at source. 
The video data is also useful for designing and implement mitigating actions along water courses (such as barriers and waste recovery projects).   
Ocean Eye will also be used to identify dumping offenders who will be engaged through a system of warning followed by potential prosecution."
We're deeply committed to sustainability and clean oceans. We're busy rolling out partnerships and infrastructure, through
The Ocean Project
that will assist us in our fight against illegal litter dumping, river – and ultimately ocean – pollution.
1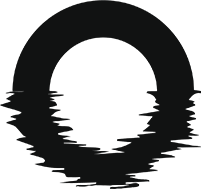 %
of every subscription will go into our Oceaneye fund to help protect our Oceans and fight illegal litter dumping.
Companies we are working with: